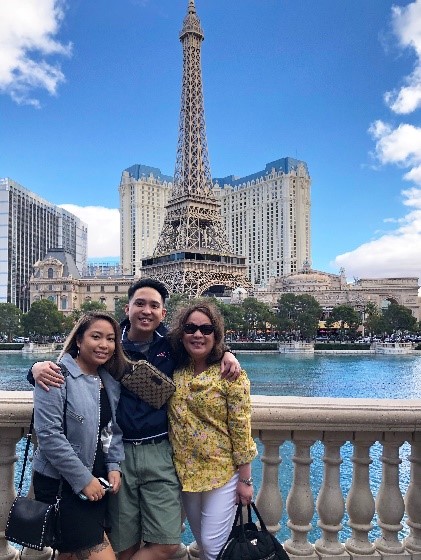 Being family means supporting each other through life's greatest trials. Our story tells about the greatest sacrifice we made that brought us the blessings we are so grateful for today.
Lourdes Garcia – Our story began in the Philippines where I was raising my son and daughter as a single parent. At that time, I was working as a training manager for AVON products and was able to send my kids to a good private school. Although we had a good life, I couldn't help but feel like there was something better out there for us. It became clear that no matter how hard I worked, all day and night, we always felt financially limited. In 2001, when my son was 9 and my daughter was 3, an opportunity to move to the United States came knocking at our door. I knew about the American Dream; how the hard work, honesty, and dedication of their citizens brings opportunity and success. I knew I wanted to give my children a life full of that same opportunity – so I decided to go.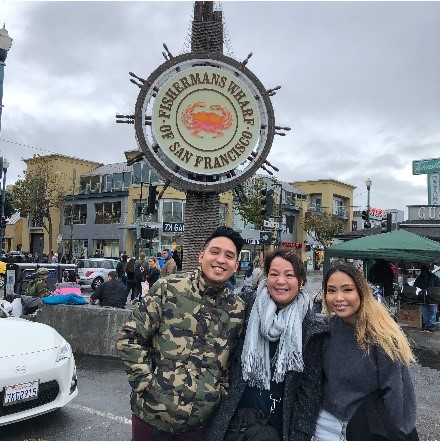 Moving to America would prove to be the greatest sacrifice of my life. In order to make it work, I had to leave my children behind while I worked tirelessly to establish a comfortable home for us to live in. After arranging for the kids to live with my brother in the Philippines, I took off to live with my sister in America. I started with almost nothing while I was here, but quickly got a job as a caregiver and saved every penny I made. Just months later, I was juggling three different jobs and sending whatever I could to help support my children while saving the rest for our own home. It was difficult work and even harder to be thousands of miles away from my babies – but I was determined to make our American Dream a reality. Within those first two years, I saved up enough money to buy a mobile home and bring my children to America. Although we struggled at first, facing different cultural adjustments, the blessings quickly came. I went on to receive my real estate license in 2007 and poured my heart into this career that I am so passionate about today. After a lot of hard work, sacrifice, and the constant support we gave each other, our American Dream had finally come true!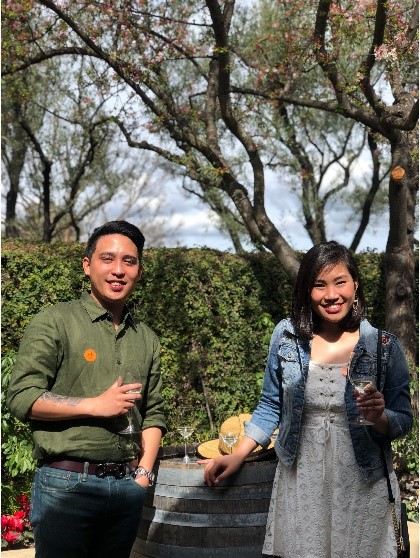 Jose Cuison – I was just 9 years old when my mom left for America. Although I didn't fully understand the sacrifice she was making, I knew she was doing the right thing for our family. When the time finally came for my sister and I to move to the U.S., I remember being all giddy – I could hardly wait to see my mom again! "This was moment we have been waiting for. We are finally going to be together again," I thought to myself. When I started my first day of middle school, I soon discovered how different things were over here. My private school in the Philippines taught in English, so I knew the language well, but I would shy away from conversations and speaking up in class because of my accent. It was challenging, but I kept telling myself things would get easier with time – and they did. That first year, I made the Honor Roll. During my free time, I played basketball with kids from my school, quickly made new friends, and found my confidence again. I continued on with college and took up Culinary Arts. Although I found it interesting, it didn't spark the passion that I was looking for. I found myself gravitating towards spending time in my mom's office and around the real estate industry. As the years have gone by, I've begun to more fully understand all that my mom sacrificed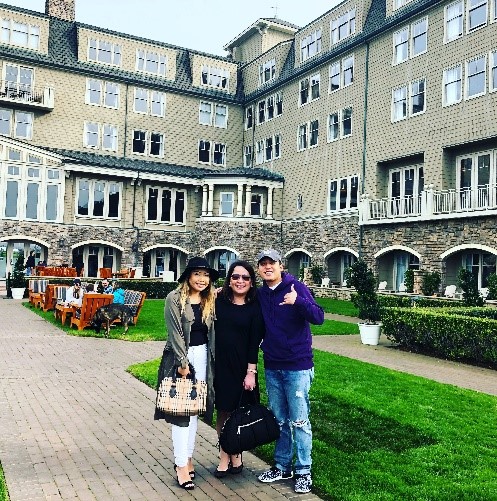 to give my sister and I this incredible life. She has become my greatest role model, in life and in real estate. I received my license in the beginning of 2018 and am grateful to work alongside her in this fulfilling career.

That experience we faced as a family, has shaped us into the dedicated and successful people that we are today. Our love and support for one another showed us the power of genuine relationships and how we can help each other achieve our goals. As real estate agents, we care deeply about the relationships we build with our clients. We know that the real estate process can be complex and sometimes overwhelming, but that's where we come in! Here at the Garcia Group, we're dedicated to meeting all of your real estate needs. We truly understand the sacrifice it takes to buy or sell a home, and we are committed to helping you achieve that dream!